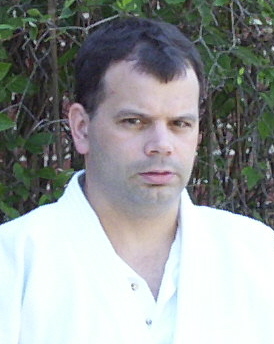 Our Mission - Ohio Judo, Inc. supports Judo throughout Ohio and beyond. As a sport, as a Martial Art, and as a way of life.
This is the home of Judo in Ohio.  Whether you are new to Judo (welcome!), interested in competing, or interesting in studying Judo as a Martial Art - this is the place for you.
Mark Hunter, President
This email address is being protected from spambots. You need JavaScript enabled to view it.
Message from: Mark Hunter, President of Ohio Judo, Inc.
December 28th, 2013
Happy New Year!
I wanted to touch base with everyone with the status of Ohio Judo, Inc. I wanted to share the goals for 2014. Last year was a great year for the Ohio Judo, Inc. and I am looking forward to serving as President for another year.
Website Changes
2014.1.7:KPB
Added Board of Directors/Board Members listing. 
This also includes setting up each Board member. 
Emailing them with their login info. 
Asking them to edit the test record out there in their name.
The board listing is complete.  KPB 1/7/14.  10pm.
High-Level Site Requirements (1st Quarter, 2014):
This list describes the things we want this site to do:  (not in order of implementation).  -KPB